Hour 15, you guys!!!! This is Juli from ichlese and I'll be hanging with you over the next two hours here, on Facebook, and on Twitter.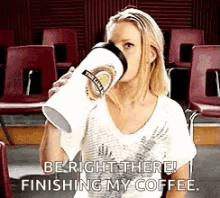 How are you holding up? I'm definitely chugging coffee at this point. I also switched to an audiobook to continue my reading but also be able to chat with everyone.
Since, this hour's challenge is all about snacks, I thought we could tell each other our favorite, maybe even weird, snack recipes or combos. I personally love eating sweet and salty things and you bet I have chocolate covered pretzels right next to me this very moment. I think they are the perfect snack for our October readathons. During the summer reverse readathon, I usually have fresh watermelon, to which, you guessed right, I add some sprinkles of salt. In April, I frequently enjoy some crackers with jam and cheese.
What are you snacking on? What are your weird combinations? Leave your recommendations in the comments.
Mini-Challenge:
Snack Attack Challenge from Kristen
Enter your finished books into the DATABASE here!
Check out the Bingo Board!
Cheer your fellow readers!
Join our Goodreads or Facebook or Reddit groups!
Watch for posts and stories on our Instagram!
Tag your posts with #Readathon on all your social channels