Hey there,
Me again! Juli. So, it's just about to switch over to Sunday for me. In the fall, I spent most of my Sundays watching football and enjoying the crisp, cold air. I do, however, like to start my day with a nice cup of coffee and a good book, especially one that fits the autumn mood.
Today will probably be a little different though as I tend to just continue reading through Sunday after a readathon. I usually start a second long novel in the early wee hours and I can't just put that down and not finish! How will you be spending your Sunday? Is Dewey's readathon in your timezone taking up a lot of your Sunday already? Do you continue with your books you started during the readathon? Do you switch it up and not read at all? Tell me about it in the comments! Bonus points for mentioning fun book-related fall activities! I'm always open to trying something new and different.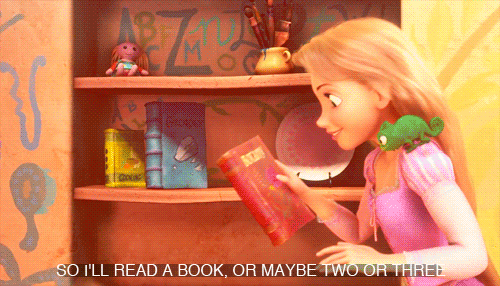 <3,
Juli
P.S.: If you want to chat more, find me @evilbibliotaph on twitter or on my blog.
Enter your finished books into the DATABASE here!
Check out the mini-challenges ANY TIME YOU WANT! 
Cheer your fellow readers!
Join our Goodreads or Facebook groups!
Tag your posts with #readathon on all your social channels!